Energy Door Company is a manufacturer of gravity flow shelving, flat wire shelving, and double wide shelving for walk-in coolers and freezers.
Our shelving and post dimensions match other major manufacturers' shelving, so you can be confident of a perfect fit.
Energy Door Company manufactures in house to support our customers needs and assure the highest quality shelving.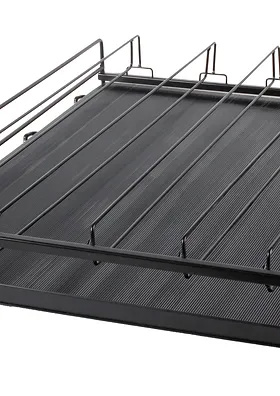 Energy Door Company provides the ultimate solution for high volume product sales. Our gravity flow shelving (GFS) comes standard with 5 dividers, glide sheet, front, and side guards. Energy Door Company is vertically integrated on wire shelving. This gives us the ability to service our customers and offer custom solutions effectively. Our shelving also fits behind other door manufacturers systems.
Energy Door Company offers flat wire shelving to withstand the most demanding environments. Our shelving is manufactured in-house to support our customers needs and assures us the highest quality shelving standards. All shelving is equipped with a matching price tag mold that allows the retailer the opportunity to display their selected advertising message or pricing. Flat wire shelving is available with black or white finish.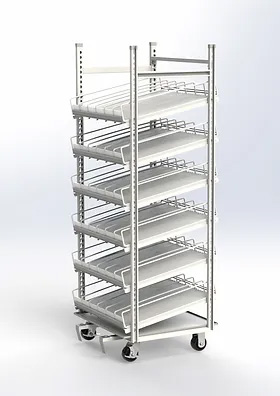 Flex™ Mobile Merchandiser
The Flex Mobile Merchandiser will facilitate inventory management and help you increase your bottom line. Save on energy while providing full view of products, reducing need to open doors for previewing. Wire shelves improves the overall look of the display with front-facing fully stocked capabilities. The Flex racks also contains bumpers to avoid cooler damage and drip pans to collect spillage for easy clean up.
SUBSCRIBE TO OUR NEWSLETTER
Be the first to know about special offers