The EnVision2 LED Lighting System from Energy Door Company offers visually rich and vibrant lighting to create a superior shopping experience for your customers.
This highly-efficient and cost-effective vertical and horizontal LED refrigeration/freezer lighting system is offered in a range of lengths and color temperatures. Designed with the latest LED technology, EnVision provides visually cool, rich, vibrant, and high impact illumination for retail use.
At a significantly lower lifetime cost than conventional lighting, the EnVision2 LED Lighting System has the industry leading lumens per watt output to reduce energy consumption to save on your energy costs.
Delivers high color rendering index (CRI).
Even light distribution.
Hidden light source that provides ultimate shopping experience.
Reduces maintenance cost.
Medium and low temperature applications
5 year warranty
1 year parts and labor warranty
Single Door Lengths
29.5″, 34.5″, 46.3″, 58.1″, 66″, 69.9″
French Door Lengths
25.6″, 34.5″, 46.3″, 58.1″, 66″, 69.9″
Optional
Single Door
French Door Horizontal Lighting
Color Temperatures:
2700K, 3500K, 4000K, 5000K
3', 4', 5', 6' heights available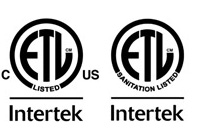 SUBSCRIBE TO OUR NEWSLETTER
Be the first to know about special offers