ProE's triple pane dual-insulated glass provides you with the best performance even in tough conditions. Plus, ProE windows deliver energy consumption savings and unparalleled condensation protection.
Even in the most demanding conditions, the ProE window is durable and energy-efficient which equates to the lowest cost of ownership.
Triple-pane dual-insulated glass.
Unparalleled condensation protection.
10 year warranty on sealed glass unit.
1 year warranty on workmanship and labor.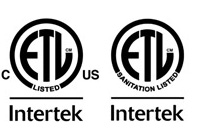 Widths
18″, 24″, 26″, 28″, 30″, 36″, 48″, 60″
Heights
24″, 36″, 48″, 60″, 67″, 72″, 75″, 79″
Available Finishes
Black
Silver Satin
Custom sizes available.
SUBSCRIBE TO OUR NEWSLETTER
Be the first to know about special offers